The Pod of Gold: Gold's 'Roaring 20s' to continue strong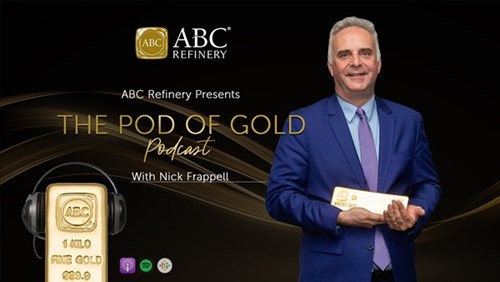 In this episode, we welcome special guest Jordan Eliseo, General Manager of ABC Bullion Australia to discuss the best gold event of 2023, what caused the gold price to pop higher and the technical indicators pointing to an uptrend in gold.
Plus, secure your ticket to ABC Bullion's Precious Metals Forum 2023: Gold & The Roaring 20s.
Use code PODOFGOLD for 20% off your ticket at checkout.
Timestamps:
00:00 – Intro
00:44 – Gold in the roaring 20s
03:44 – Precious metals forum preview
06:26 – Factors pushing the gold price higher
08:57 – Retail sentiment of gold buyers
11:10 – Gold in a positive uptrend
13:25 – Gold price predictions for year end
14:47 – Why this is an unmissable precious metals event
15:43 – Key insights into precious metals
16:50 - Getting to know Jordan Eliseo & Nick Frappell
18:06 - How to join us at ABC Bullion's Precious Metals Forum 2023