LBMA
ABC Refinery is Australia's only independent London Bullion Market Association (LBMA) accredited gold refiner.
ABC Refinery's appointment to this exclusive list is a testament to its ability to refine and produce gold products to LBMA level, universally regarded as the highest international standard. LBMA accreditation is given only to companies that meet the Association's stringent assaying and bar quality criteria, as well as its responsible gold and net tangible asset requirements.
NATA
The ABC Refinery laboratory is the only Australian refinery laboratory to have been awarded National Association of Testing Authorities (NATA) accreditation for the laboratory analysis of gold, silver and their alloys.  This accreditation gives ABC Refinery clients ultimate peace of mind because it is a guarantee of the consistency, accuracy and dependability of the metallurgical data relating to every ABC Refinery refining batch.
Other Accreditations
The ABC Refinery laboratory is also accredited as a Public Testing Service compliant with ISO (International Organization for Standardization) and IEC (International Electrotechnical Commission) Standard 17025:2005 for the analysis of gold, silver and their alloys.  In addition, ABC Refinery is accredited as compliant with Australian Standards (AS) and ILAC (International Laboratory Accreditation Cooperation).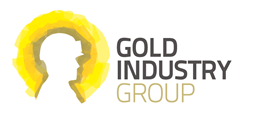 ABC Refinery is a associate member of the Gold Industry Group and has an active position on the Board of Directors.
The Gold Industry Group helps provide a  united voice for Australia's gold industry. We are working together to strengthen our industry, promote our value, support our people and grow our communities. It is independent industry body representing the interests of gold producers, explorers, prospectors and suppliers, and promotes the importance of the gold sector in Australia.
The Responsible Jewellery Council - RJC Members commit to and are independently audited against the RJC Code of Practices – an international standard on responsible business practices for diamonds, gold and platinum group metals. The Code of Practices addresses human rights, labour rights, environmental impact, mining practices, product disclosure and many more important topics in the jewellery supply chain.