The Basel III exemption and the impact for gold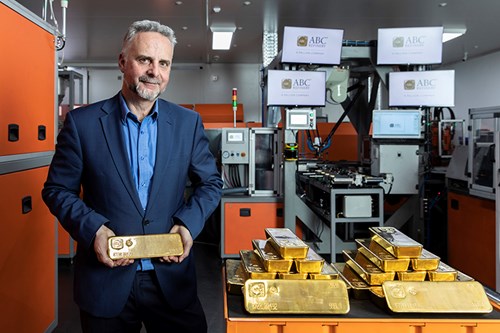 Nick Frappell 
Global General Manager, ABC Bullion 
16 July 2021
Summary:
UK's Prudential Regulator allows for unallocated deposits to be offset by unencumbered physical stocks, easing concerns over clearing.
Gold still not considered a High-Quality Liquid Asset for Basel III purposes. 
How Basel III will impact gold markets
Good morning, 
An important development in the Prudential Regulatory Authority's (PRA) approach to implementing the Basel III accord, was released in early July.  
The PRA amended its approach to deposit-taking and clearing activities. 
The PRA has given my firms permission to apply for an offset, with regard to customer deposits and unencumbered physical stock. They have stated: 
'When the permission is granted, firms would apply a 0% RSF factor to their unencumbered physical stock of precious metals, to the extent that it balances against customer deposits. The PRA has decided not to amend its approach for other aspects of the treatment of commodity-related activities.'  
This is a positive development. 
The efficient settlement of gold transactions is a key mechanism underpinning the gold market – the unglamorous but necessary part of any market in fact, whether currency or lean hogs – and without this solution, settlement would have been more expensive and possibly longer in duration as well. A completely retrograde development for the market. 
The miniature of how it will work 
Not all clearing banks will utilise the PRA clause, as it will depend on the clearer's primary regulator. 
However, clearers who do, can benefit from clients who do deposit physical gold and then 'de-allocate' the physical gold in order to engage in OTC transactions such as swaps / re-purchase agreements.  
The remaining allocated gold will be classed as unencumbered and therefore eligible for the offset explained above. 
Finance provisions won't change, but costs will 
What won't change is the treatment of gold loans to fabricators, refiners, and other industrial users in the market.  
The provision of liquidity in this space will be affected by the Net Stable Funding Ratio (NSFR) requirements and it is likely that there will be a mild uplift in costs associated with this. 
I say mild, because it is likely that many lenders will have already phased in their treatment of assets under Basel III rules. 
Gold as a High-Quality Liquid Asset 
One outcome of the PRA announcement was that gold will not be treated as a High-Quality Liquid Asset (HQLA).  
This is disappointing, considering the efforts made to gather data which demonstrated the depth of the gold market over time. 
The argument that the PRA used is that the eligibility criteria for HQLA in Basel III currently precludes gold as a HQLA.  
This is a significant hurdle as it would require the Basel Committee on Banking Supervision to agree a change in criteria in such a way that it didn't create unintended consequences for assets other than gold.  
Given the decision made in 2013 by the European Banking Authority not to classify gold as a HQLA, there may be some sensitivity around regulatory arbitrage. 
However, there remains some possibility for a review at some point.   
Regards,
Nick Frappell
Global General Manager
For ABC Refinery
Sources:  
The Bank of England Prudential Regulation Authority 
PRA PS 17/21: https://www.bankofengland.co.uk/-/media/boe/files/prudential-regulation/policy-statement/2021/july/ps1721.pdf?la=en&hash=4BD47B3FF7D0A9ACBA6A7CBD213AAC25E332975C 
European Banking Authority 
The liquidity of gold under proposed EBA liquidity tests: https://www.eba.europa.eu/sites/default/documents/files/documents/10180/42030/70c7c1b9-6716-4d2f-ae87-65c6b0cace40/World-Gold-Council_1.pdf  
The Basel Committee on Banking Supervision 
https://www.bis.org/bcbs/  
ABC Bullion 
https://www.abcbullion.com.au/