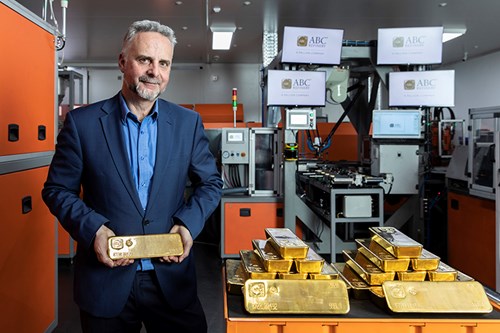 Nick Frappell 
Global General Manager, ABC Bullion 
14 October 2021
Dear reader,
Subscribe to the ABC Refinery Monthly Technical reports - Click here.
The US debt ceiling problem has been delayed by around seven weeks and Republicans joined the Democrats to break the Republican filibuster. Hundreds of billions were added to the statutory debt ceiling, and the US avoided the October crunch date.
There has been talk of a 'trillion dollar' platinum coin to swerve around this collision of borrowing and politics, only to be dismissed as 'a gimmick' by the US Secretary of the Treasury.
Evergrande continues with the slow propagation of toxic news from the slowing heart of China's economic growth story via real estate developer and supply chain arteries to the capillaries of homebuyers continues.
On balance, not good for the AUD, and possibly not good for underlying physical gold demand if financial stress impacts the mainland Chinese economy.
Click on my report for this month's technical insights...
Warm regards,
Nicholas Frappell
ABC Bullion
Warm regards,
Nicholas Frappell
for ABC Refinery