July Report: Precious Metals Technical Analysis
The USD continues its powerful rally. Why? The yield gap between the Dollar and its major trading pairs continues to dominate. The ECB is also not only slow to tighten, but the Eurozone also faces serious trade balance issues that arise directly from the tripling of energy imports  Markets await expected ECB tightening on July 21st and will Nordstream 1 come back online on Thursday the 21st after scheduled maintenance? Most likely yes… it's a huge FX earner for Russia, and winter hasn't yet come…
US real yields via the US 10-year TIPS continued higher – much higher- to make a high so far of 0.877 pct. Yields have come off slightly but the macro theme is still aggressive monetary tightening with the potential for a recession – which means markets are now pricing in lower US rates from the second half of 2023. The volatility of 'expectations' around the degree of nearby tightening is intense, and probably tells you more about asset markets now than almost anything else.
China had a serious miss in Q2 GPD at 0.40 %. Import growth slowed to 1%. There are signs that the property crisis is now spreading to the banking sector directly (not just via fixed income and defaults) via fearful retail depositors at the regional bank level. What if the 'mortgage payment strike' spreads more widely?
The AUD may take some comfort from China taking our coal, but iron ore prices in Dalian send a negative signal and recession fears should keep the AUD on the defensive.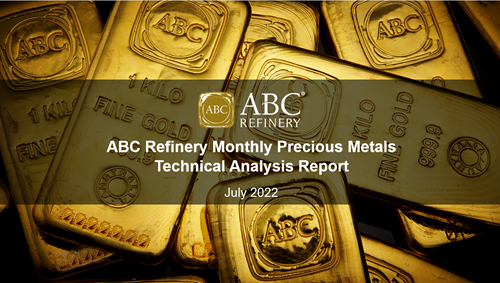 Download Report


Warm regards,
Nicholas Frappell
for ABC Refinery