Is the Lucky Country out of Luck?
Precious Metals Commentary (week ending 12th April 2019)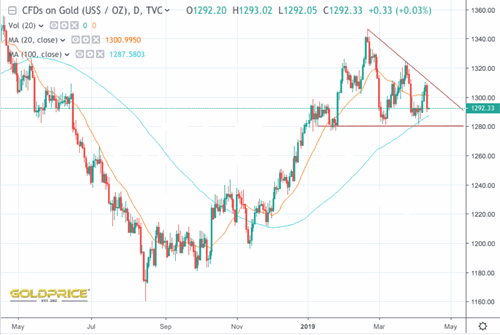 Gold danced around USD$1,300 this week before trading lower with silver below $15. With the AUD/USD at 71.2 cents, AUD gold is at $1,815 and silver sits at $21.17. The Gold Silver Ratio remains at an incredibly high 85.
This week we look at:
Whether Australia, and the world, is out of luck economically

Indian moves to regulate and "keep a watch" on gold

China's plans to ban cryptocurrency mining
Read the full report by ABC Bullion's John Feeney and Bron Suchecki here.