Influences and direction in the gold market
Refining the gold standard
In spite of a disruptive 2020, the Australian mining sector overcame adversity and continued to operate. Very few international mining economies could replicate our success.
No doubt this achievement will be a hot topic at the three day RIU Sydney's Resources Round-up starting tomorrow.
The RIU Resources Round-up is a major Australian forum event for the junior resources sector, with a broad mix of brokers, fund managers and investors attending the event.
Nick Frappell - ABC Refinery's Global General Manager - will present tomorrow morning and will be discussing the key influences on the gold market and the subsequent impact on the price.
Nick's an experienced precious metals spot and swaps trader with experience of developing business in Europe and Asia. Prior to working in Sydney, Nick worked in London, Tokyo, Singapore and Hong Kong. Nick has a Masters in Finance majoring in Economic Policy from the University of London, and a Diploma in Statistics from the Open University. Despite this, he remains an enjoyable and engaging dinner party companion.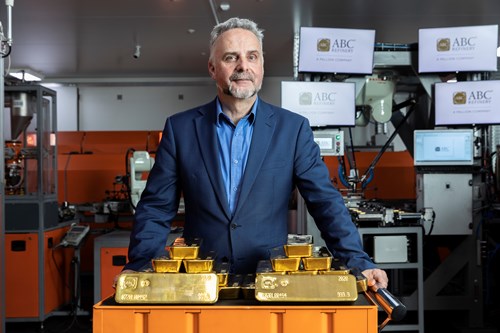 ABC Refinery is a sponsor of the event. We have been involved in the refining and processing of precious metals in Australia since 1978 and is the exclusive producer of ABC Bullion products which has become one of the cornerstones of the Australian physical gold trading system.
We have invested heavily in establishing Australia's most technologically advanced precious metal refining, assaying and minting facility featuring state of the art equipment and security.
Warm regards,
ABC Refinery