Gold - An Anchor of Trust
Precious Metals Commentary (week ending 18th October 2019)
Precious metals prices in US dollars traded in a tight range this week but the strength in the AUD/USD saw local gold prices pullback to $2,180 - $2,190 and silver dipping to $25.70.
This week, we look at:
Why gold is the perfect piggy bank

Home lending flip-flop and the inevitability of QE in Australia

What do LBMA conference attendees know that Westpac doesn't?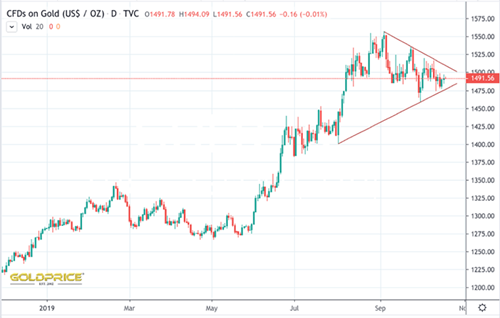 Read the full report by ABC Bullion's John Feeney and Bron Suchecki here.