Go, Aussie Debt, Go!
Precious Metals Commentary (week ending 2nd August 2019)
No breather for the metals this week with fresh Trump tariffs causing gold to spike to $1,449 and silver gaining ground back to $16.23. The US price move combined with a falling Aussie dollar pushed AUD gold to record highs of $2,105 and silver close to $24.
This week, we look at:
A non-renew of a central bank non-agreement on gold sales

The US Federal Reserve's farcical "insurance" interest rate cut

China's economic troubles driving local gold buying

Australia's debt outperformance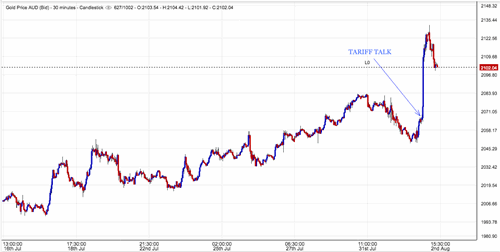 Read the full report by ABC Bullion's John Feeney and Bron Suchecki here.