Fairy Tale Budget
Precious Metals Commentary (week ending 5th April 2019)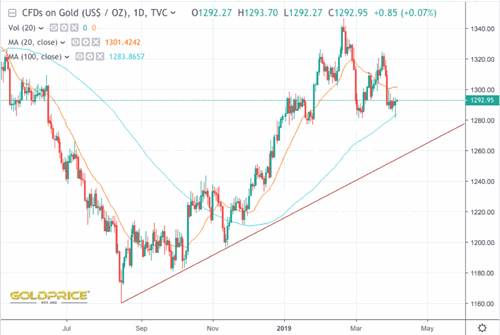 Precious metals stabilised this week in USD, holding above the 100 day moving average, but struggled to make any ground weighed down by a firmer dollar and higher regional equity markets. A strong AUD provided somewhat of a gift for local gold buyers this week leading to the lowest PM prices since February.
This week we consider:
A Federal Budget full of fairy tale optimism
If you live in a fiat glass house, don't throw crypto stones
Google Pay adding a gold option
Gold forecast by respected precious metals consultancy Metals Focus
Read the full report by ABC Bullion's John Feeney and Bron Suchecki here.