Endgame: Monetary Debasement
Precious Metals Commentary (week ending 13th of September 2019)
This week saw the metals falling on choppy trading, with gold consolidating between $1,480 and $1,550. The Aussie dollar strengthened slightly so $A gold got under $2,200 and silver through $26.50.
This week, we discuss the:
Endgame for monetary policy
Perpetual government debt
Stressed Australian housing market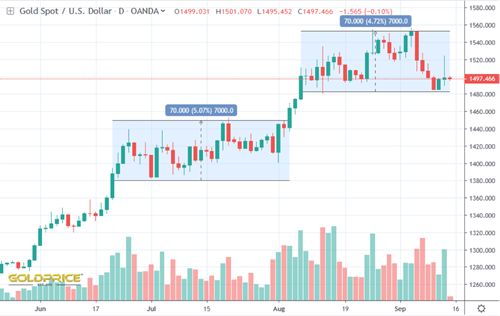 Read the full report by ABC Bullion's John Feeney and Bron Suchecki here.