ABC Refinery - LBMA Conference and Accreditation:
ABC Refinery has been recognised on the global stage at the 2019 LBMA Conference:

ABC Refinery is Australia's only independent London Bullion Market Association (LBMA) accredited gold refiner. LBMA membership, of which ABC Refinery is a full member, represents refineries whose gold and silver bars have been found, when originally tested, to meet the required standard for acceptability in the London bullion market.
LBMA accreditation is given only to those companies which meet the Association's stringent assaying and bar quality criteria, as well as its responsible gold and net tangible asset requirements.
Contributing to recognition by LBMA, ABC Refinery has been acknowledged on the LBMA Good Delivery List as meeting the exacting standards for trading on the global OTC market. Continued recognition of ABC Refinery by LBMA reaffirms the position of the company as a cornerstone of the Australasian physical gold trading system and showcases ABC Refinery's commitment to mining, refining and supplying superior products.
The path to gaining accreditation is far from simple, ABC Refinery had to satisfy the LBMA of its ownership, history, production capability and financial standing. ABC Refinery also had to pass the LBMA's exhaustive technical testing procedures, under which ABC Refinery's ABC Bullion gold bars were examined and assayed by independent referees and its own assaying capabilities were tested.
ABC Refinery's success in adhering to the LBMA standard was further commemorated with mention about how ABC Refinery manages to be successful in a competitive refining global environment at the LBMA Conference, held in Shenzhen this October. Also discussed was the explanation of how the growth of ABC Refinery is being led by the increase in demand from the Pallion group of companies.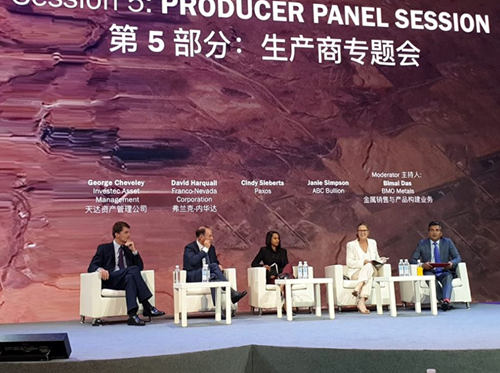 ABC Refinery is proud of their LBMA accreditation but has also been acknowledged with a range of other accreditations.
SGE:
ABC Refinery is Australia's only independent Shanghai Gold Exchange (SGE) accredited gold refiner. ABC Refinery's appointment to this exclusive list of only seven foreign refineries is a testament to its ability to refine and produce gold products to a world-class standard and the technically stringent SGE requirements.
NATA:
The ABC Refinery laboratory is the only Australian laboratory to have been awarded National Association of Testing Authorities (NATA) accreditation for the laboratory analysis of gold, silver and their alloys.  This accreditation gives ABC Refinery clients ultimate peace of mind because it is a guarantee of the consistency, accuracy and dependability of the metallurgical data relating to every ABC Refinery refining batch.
Other Accreditation:
The ABC Refinery laboratory is also accredited as a Public Testing Service compliant with ISO (International Organization for Standardization) and IEC (International Electrotechnical Commission) Standard 17025:2005 for the analysis of gold, silver and their alloys. 
In addition, ABC Refinery is accredited as compliant with Australian Standards (AS) and ILAC (International Laboratory Accreditation Cooperation).
ABC Refinery is an associate member of the Gold Industry Group and has an active position on the Board of Directors. The Gold Industry Group helps provide a united voice for Australia's gold industry.
ABC Refinery is also a member of the Responsible Jewellery Council.  RJC Members commit to and are independently audited against the RJC Code of Practices – an international standard on responsible business practices for diamonds, gold and platinum group metals.  
For further information on the Pallion Group please visit their website.