ABC Refinery brings competition to the Gold Refining Industry
ABC Refinery proudly reached 24.6 per cent market share in the Australian Gold Refining Industry and is gaining momentum. Since its accreditation from the London Bullion Market Association (LBMA) in 2015, ABC Refinery has gone from strength to strength.
In early 2020, ABC Refinery announced the significant expansion of its Treasury & Precious Metals Trading capability with the recruitment of a number of senior executives including Joe Metcalfe as Treasurer (formerly Perth Mint Deputy CEO), Nishan Kodituwakku as Deputy Treasurer (former Perth Mint Deputy Treasurer) and Michael Dymock as Senior Trader (former Perth Mint Senior Trader).
The major expansion transforms the team into one of the biggest and most experienced teams in the region, operating from ABC Refinery's St Georges Terrace – Perth Office.
ABC Refinery revealed to Business News, it refined 50 tonnes of Australian Gold last financial year. This market share has continued to expand over the course of the year, with data from the month of June showing its market share reaching 24.6 per cent.
Its new customers include Saracen Mineral Holdings – specifically the gold from its Thunderbox mine is refined at ABC Refinery. The switch made last year, was understood to be based on competitive commercial terms offered by ABC Refinery and the opportunity for Saracen to diversify its refining.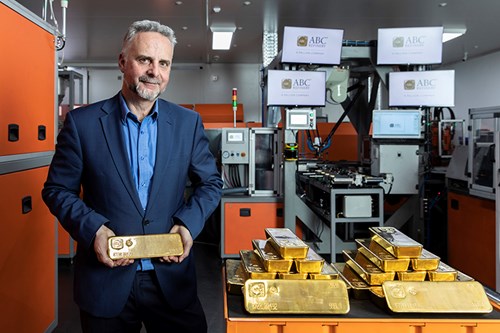 ABC Refinery's Global General Manager, Nicholas Frappell, said that as well as increasing its share of Australia's gold / output, ABC Refinery was refining the majority of silver.
"Our enviable rate of growth and market share is driven by the fact that we partner with our clients for long term mutual benefit," he said.
"Not being constrained by legacy systems, we champion the Australian gold sector globally by investing in the best people and utilising the latest environmentally sustainable technologies.
"Our strategic location in Australia's largest trading hub provides significant logistical advantages to our partners in both domestic and international markets.
"It's these factors that enable us to bring real competition to the market and significant bottom line refining and transport savings to our partners".