$2,000 Gold Achieved, What's Next?
Precious Metals Commentary (week ending 21st June 2019)
Our call for AUD$2,000 gold for 2019 was met a bit sooner than even we expected on the back of US gold breaking through a key resistance zone on its way above $1,400 as we write. This week, we review the decisive price action and look at:
Australian housing – flatlining but still overvalued
Why the US/China trade war is good for Australia
Zuck's Bucks – aka Facebook's Libra stablecoin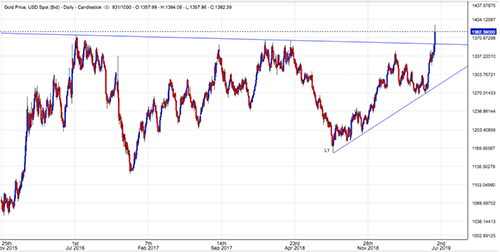 Read the full report by ABC Bullion's John Feeney and Bron Suchecki here.